Financial Management Study
A Financial Management Study is oriented at bench marks for best practice of financial management. Financial management is more than accounting and affects the whole organization. This means that staff of all departments is involved in the study. It usually lasts three to five days on site.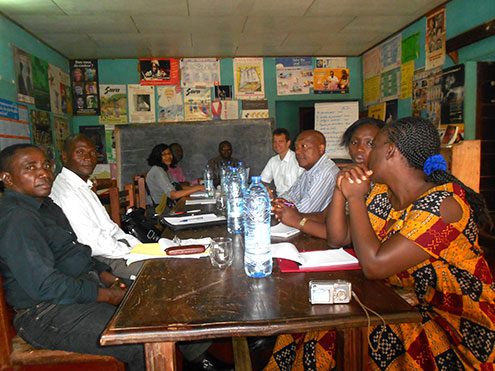 FMS in Cameroon
 The following topics are covered:
1) Governance Structures
2) Human Resources Management
3) Planning and Budgeting
4) Accounting System
5) Internal Control
6) External Reporting 
7) Audit and Monitoring
8) Taxes and Legal Requirements
9) Long-term Sustainability
In a participative approach we work out a Financial Management Implementation Plan (FMIP) with key staff of the organization. The management takes ownership for improving the financial management – in detail and very concretely. The FMIP is the basis for at least two follow-up visits after the initial Financial Management Study.
The benchmarks, observations, recommendations and the FMIP are outlined in detail in the Financial Management Study Report, which is agreed upon with the client.
The Financial Management Study goes beyond a normal audit. The main purpose of an audit is to give an opinion of the financial statements. Additionally the auditor "beats" the client with some more or less useful recommendations. The purpose of the Financial Management Study is to achieve long-term improvements in financial management. It is a powerful and inspiring tool that understands financial management as a task for the organization as a whole.